We hosted the amazing travel family Bucket List Family in Bhutan and we explored Bhutan from the 17th October – 25th October 2018. The family visited Thimphu, Punakha, Phobjikha, Bumthang and Paro. In Thimphu they stayed at the Le Meridian. Gangtey Lodge in Phobjikha, Jakar Village Lodge in Bumthang and Bhutan Spirit Sanctuary in Paro.
The Bucket List Family became social media sensations after Garrett Gee, a young Utah husband and dad of two, sold his mobile-scanning app (Scan) to Snapchat for $54 million. Garrett and his wife Jessica set off in 2015 for what was supposed to be a six-month journey around the world, they are now well into their fourth year of family adventures.
Rather than getting back into a new tech business, and with money safely invested, the family sold most of their belongings for $50,000 to fund their travel. They also started a blog called The Bucket List Family, and with over 1.2 million Instagram followers, they now have enough income to support their travel.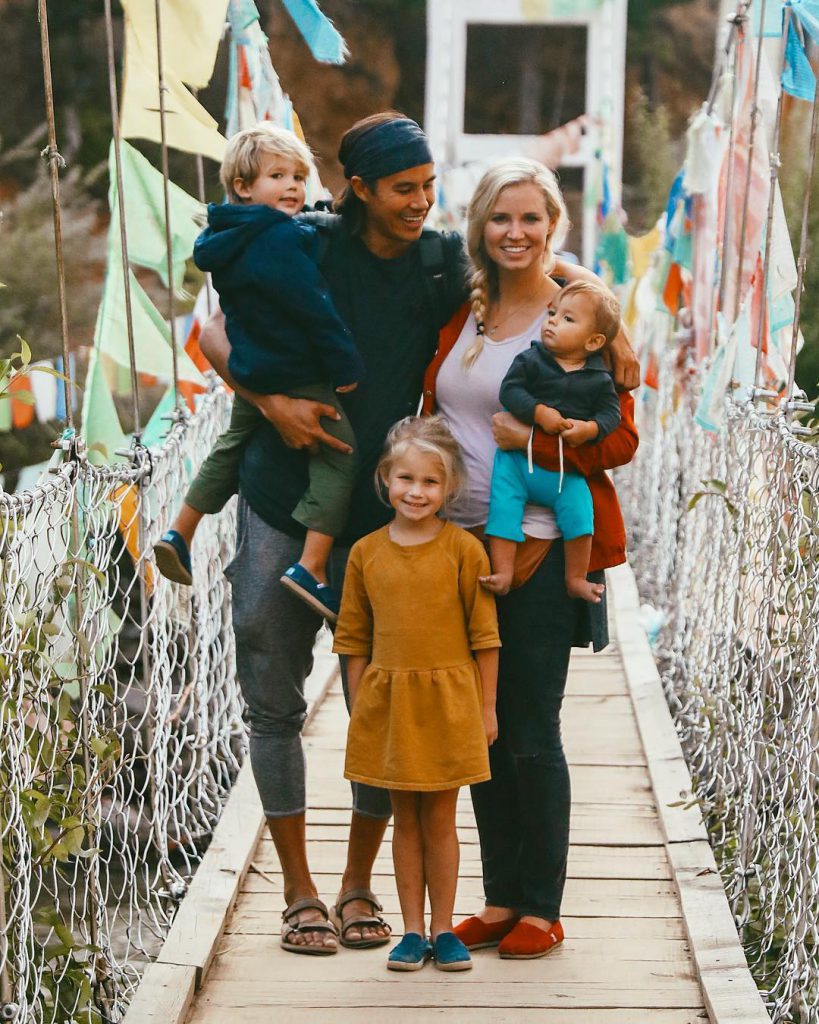 The family now has three young children (Dorothy, Manilla, and Callihan) and a new online television series called Traveling Home. The interactive series premieres this week and will follow the family's journey to make their newly purchased house into a home, working alongside Home Love Network's design experts, Andy and Candis Meredith (of HGTV's Old Home Love) to create their dream home.
You can find the Bucket List Family on Instagram at https://www.instagram.com/thebucketlistfamily/