The Gangtey Palace used be an 18th century palace of a feudal ruler of Paro and now converted into a three star boutique hotel. The hotel sits on a ridge, overlooking the valley and facing the Paro Dzong across the Paro river.
Why do we like the Gangtey Palace?
With the Paro Dzong and the Taa Dzong sitting just across the river from the Gangtey Palace, the view is spectacular from the hotel. Also, the fact that the hotel is housed in an ancient palace some of our guests feel that it is a once in a lifetime experience to be staying a night or two at such a hotel. '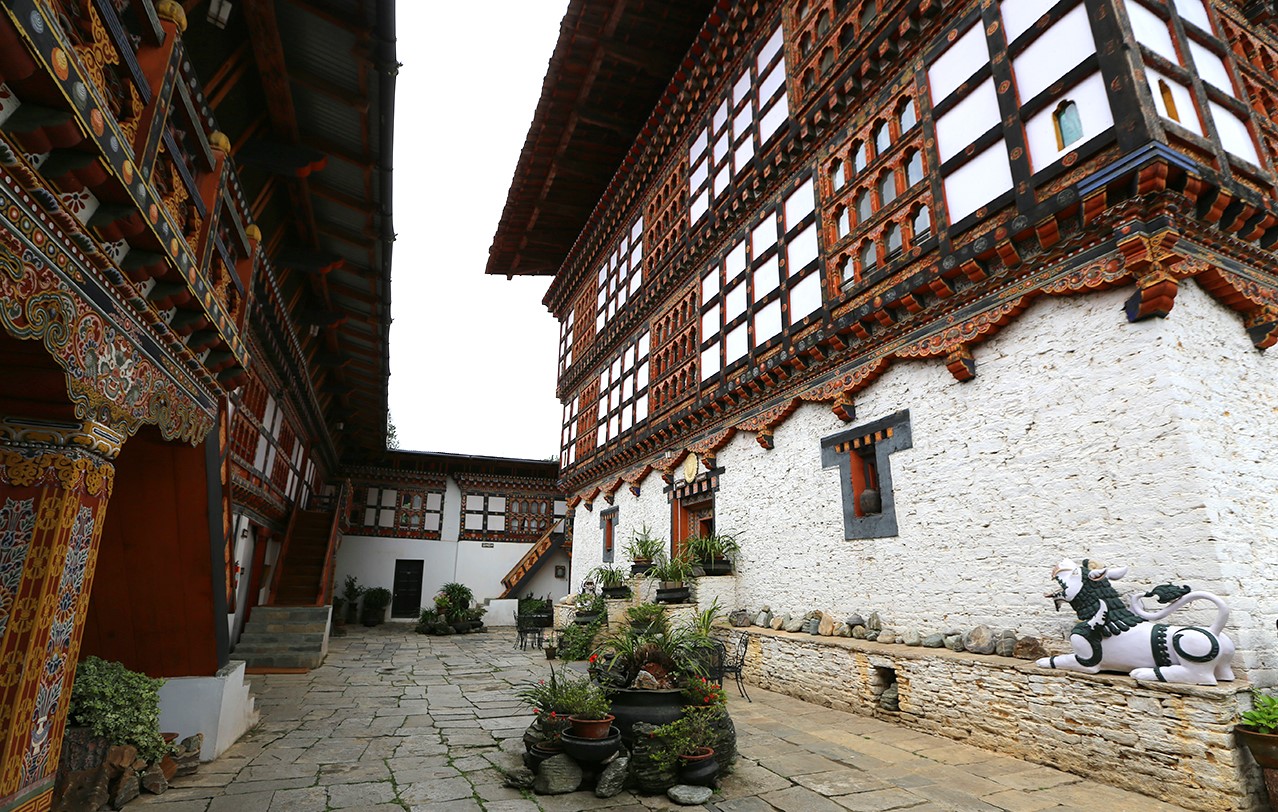 Here are some reasons why you too should consider staying at the the Gangtey Palace.
Spectacular view of the Paro Dzong
Their standard rooms are not that great but their five deluxe rooms which are all housed in the main tower are big and furnished to look ancient and aristocratic. We keep all our guests at the rooms in their deluxe rooms (provided there is room availability)
The Governor's Suite is the best room in the hotel. For a small supplement we can upgrade your room to the Governor's Suite (provided there is availability)
If you are into meditation, you will get access to their alter room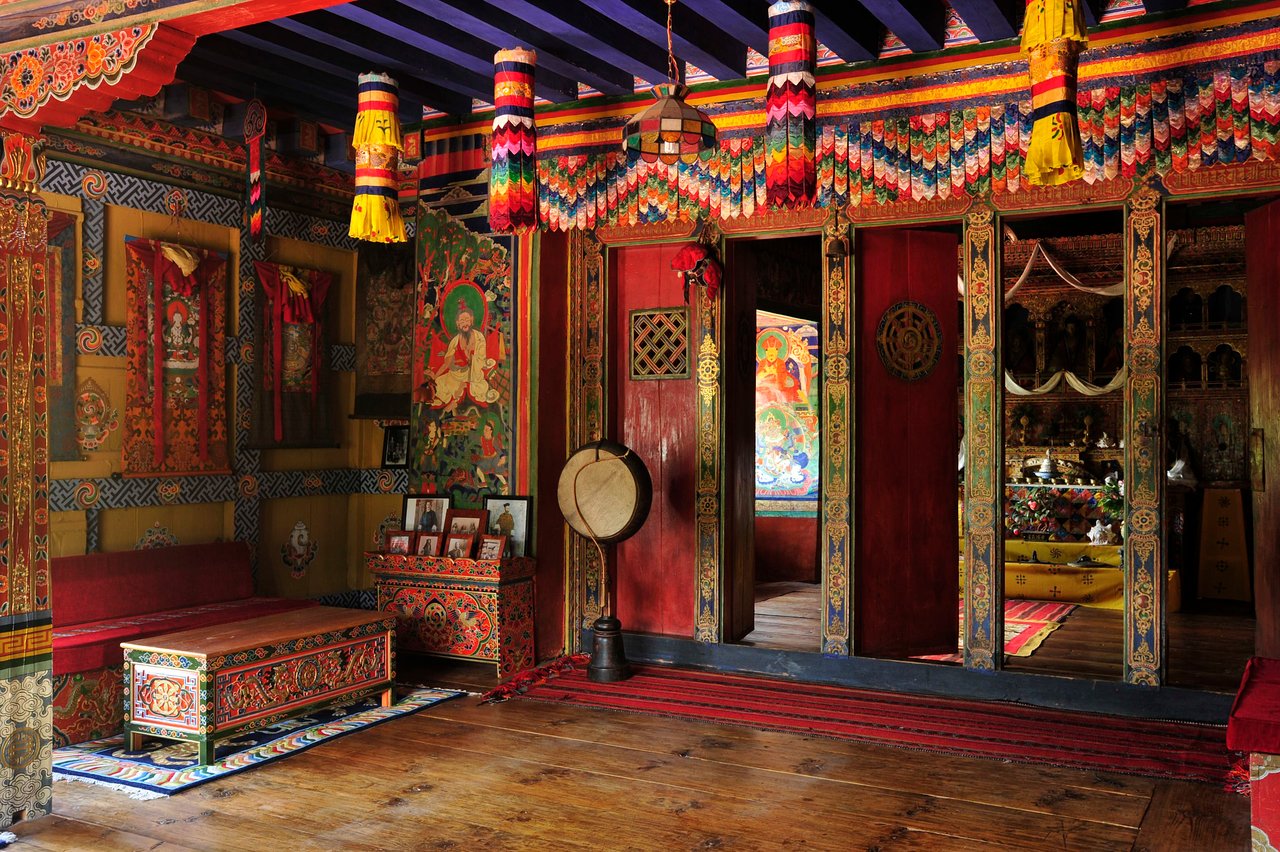 Negative Feedbacks:
The hotel has been around for more than 15 years and their bathroom/toilet is not as fancy or neat as you would expect it to be. It is clean and serves the purpose.
In the winter, although the rooms will be heated before your check in, some guests have given us feedback that the rooms do not have good thermal insulation. This is due the fact that rooms are located in a traditional building and traditional buildings are not airtight. This by the way, they mentioned that it was just a feedback and it was not much of an issue.
Note: You do not necessarily have to go with the hotels we recommend. You have the freedom to choose the hotels of your choice.